If meeting good men seems like an uphill battle for you and you're exhausted from swiping right, you'll love the Man Magnet bundle.
Forget trial and error, these are proven strategies and techniques to help you meet good men online or offline.
Despite what social norms tell us, meeting the man of our daydreams doesn't come from luck. There are actionable things you can do to attract and keep a good man into your life.
Here's what the Man Magnet bundle includes 3 workshops (deliver via audio) with notes:
How to attract good men - Man Magnet Strategy
Take a relationship from dating to committed - The Man-ual
And how to stay happily loved up attached and adored - Attached and adored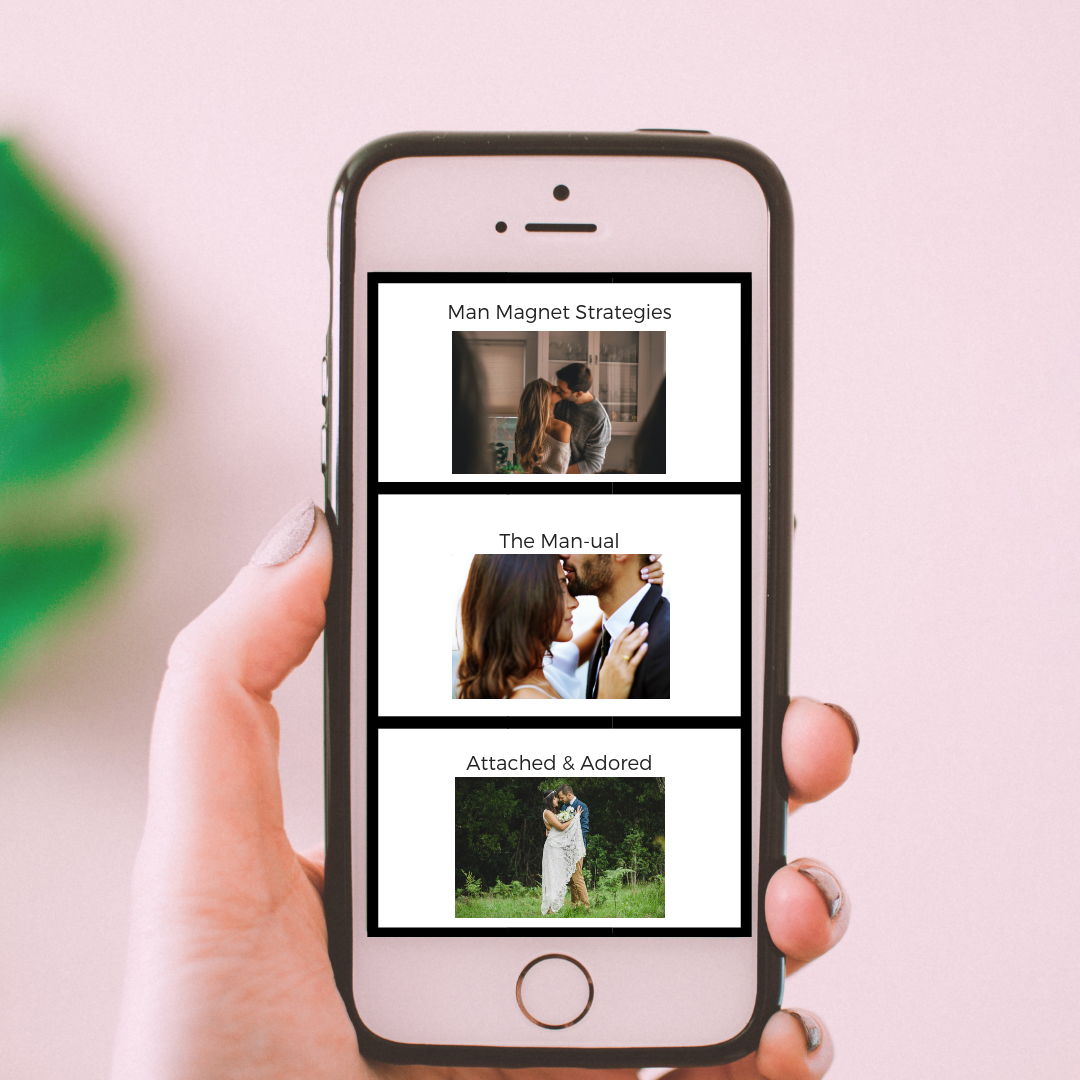 The combination of these 3 workshops is designed to:
Help you attract good men online or offline (FAST)
Show you the exact things a man needs to feel connected and committed
Take you through the steps of nurturing a relationship past relationship limbo
It's perfectly suited for those who:
Want to see a change in their love life this year
Are tired of meeting the same men over and over again
Struggle to get past months 1-3 in a relationship