Understanding men and commitment
The early stages of a relationship are tricky, you know, the period where you and your guy are seeing each other regularly but no one has put a label on it...or perhaps you have been dating for months/years and you still don't know if your guy sees you in his life in 5-10+ years?
You think things are going so well but you're not sure where you stand or if he feels the same way. Then he starts to withdraw and you have no idea what happened.
Contrary to what you may think, men aren't afraid of commitment. How many times have you dated a guy who told you they weren't ready for a relationship only to see them get a girlfriend or engaged a few months/years later? Annoying right?
In this 8 module self study online course, we will set you on a path to: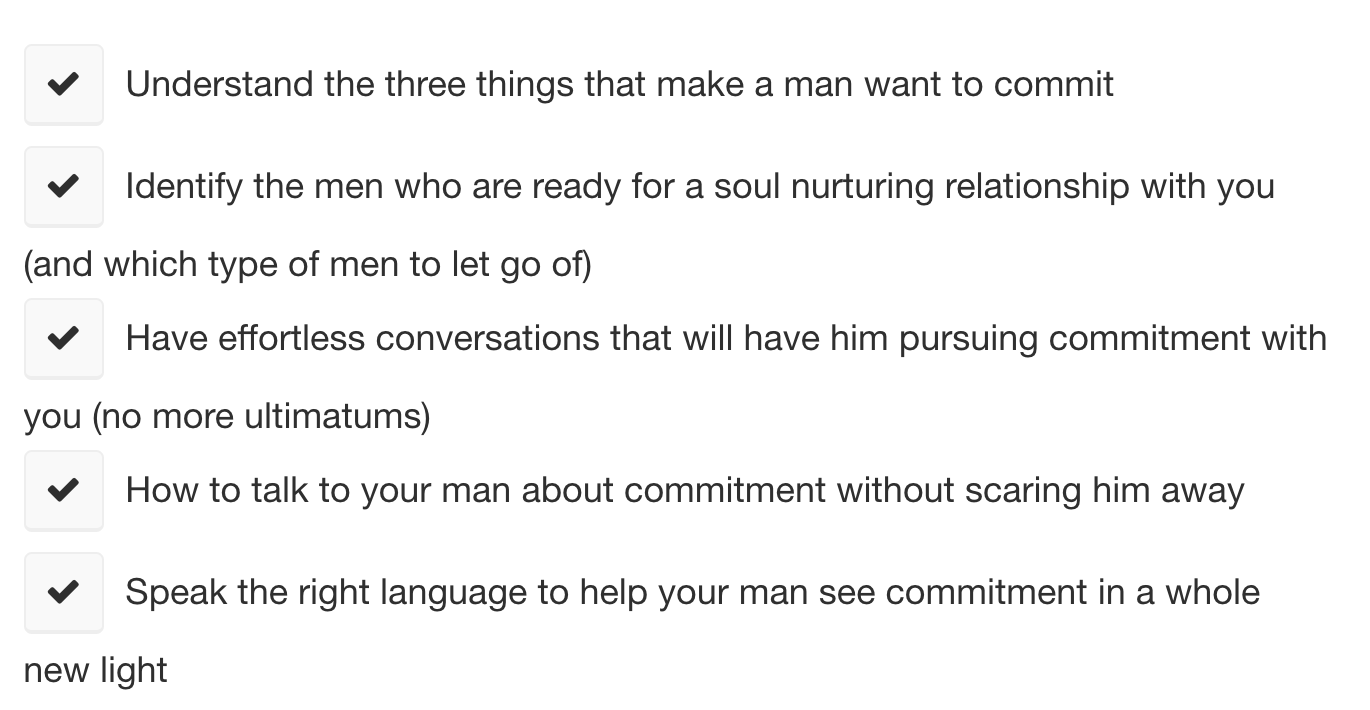 What to expect:

Course outcomes: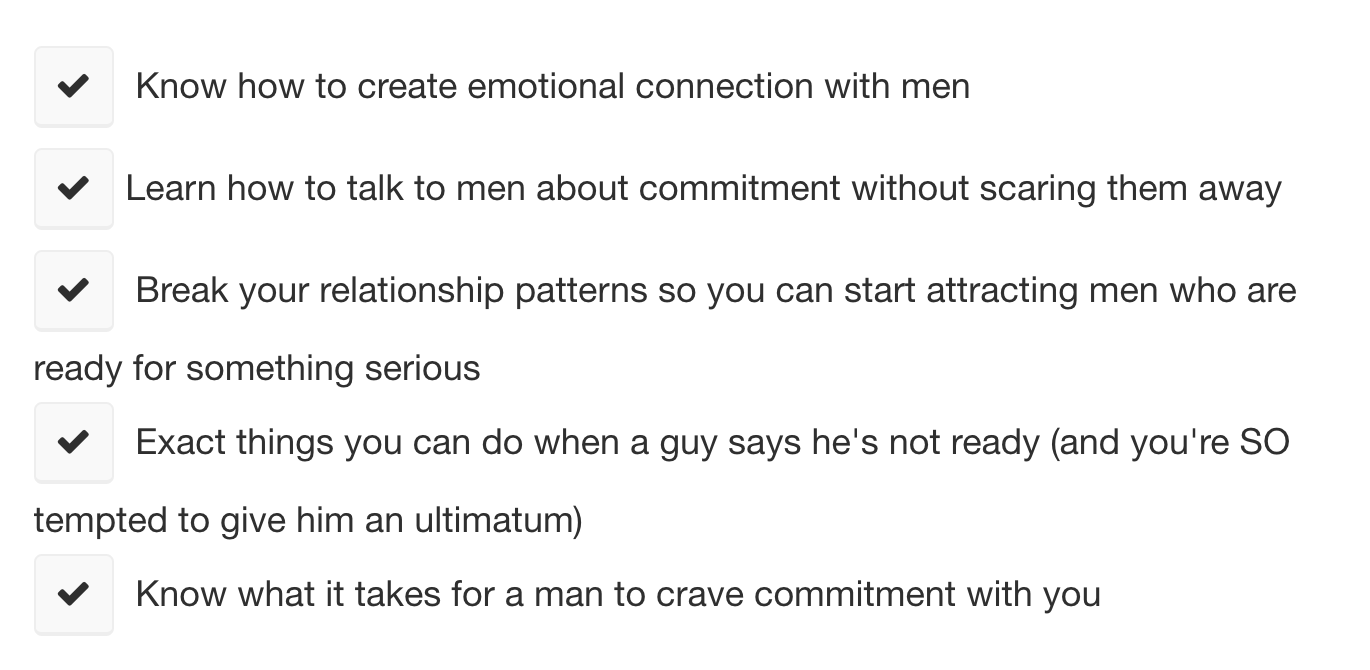 Learn the principles that take you past dating probation so he sees you as a long term partner, not a short term fling.
LAUNCHING IN JANUARY - GET THE PRE-LAUNCH PRICING NOW