Some men will tell you they're not ready for a commitment but...
then a month later you find him loved up with his future wife. And you're left wondering why her and not me?
Relationship limbo happens in many ways:
1. When you've been seeing a guy for awhile but no one has put a label on it (and you don't know where you stand)
2. When you've been on and off with a guy waiting for him to come around
3. When you've been in a long term relationship and want to get married/have kids/adopt some puppies but your guy isn't onboard.
Most women I work with want a committed relationship but are afraid to ask for it in fear they'll scare the guy away. This course teaches you how to communicate your needs without the games and drama.
Understand exactly what it takes for a guy to commit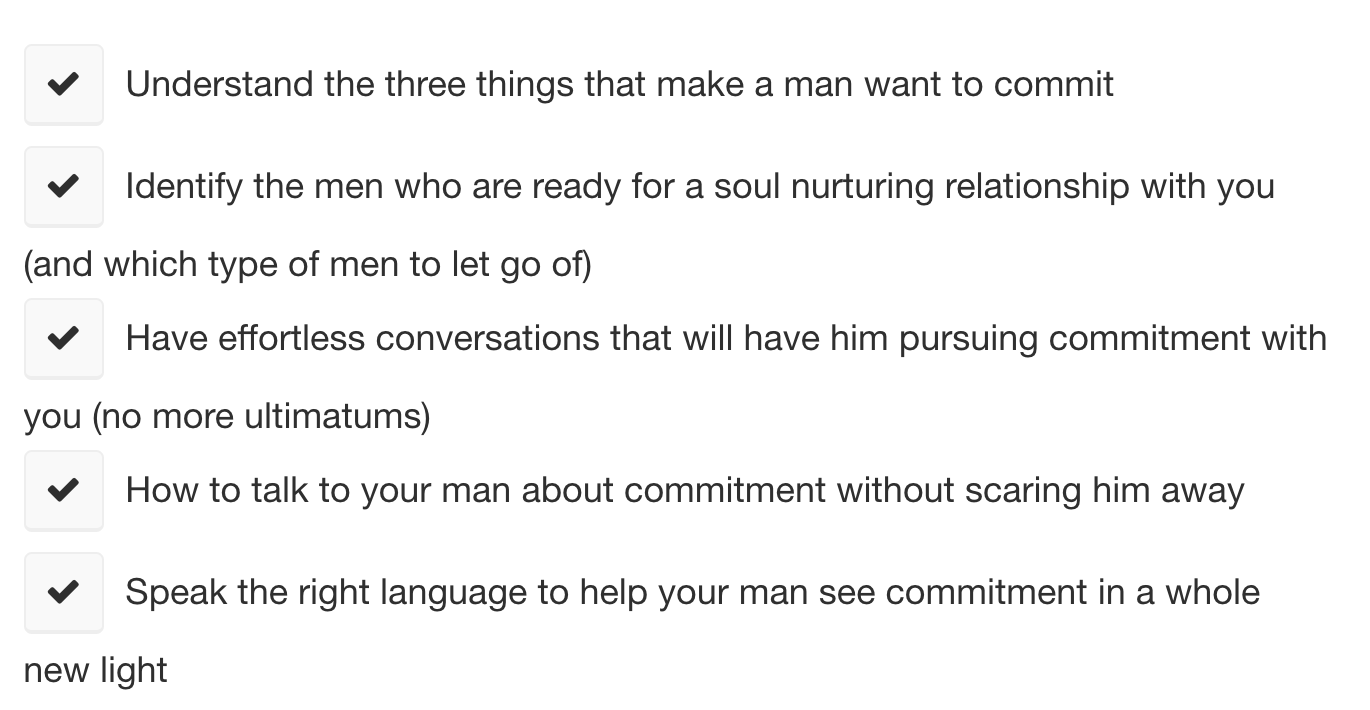 What to expect: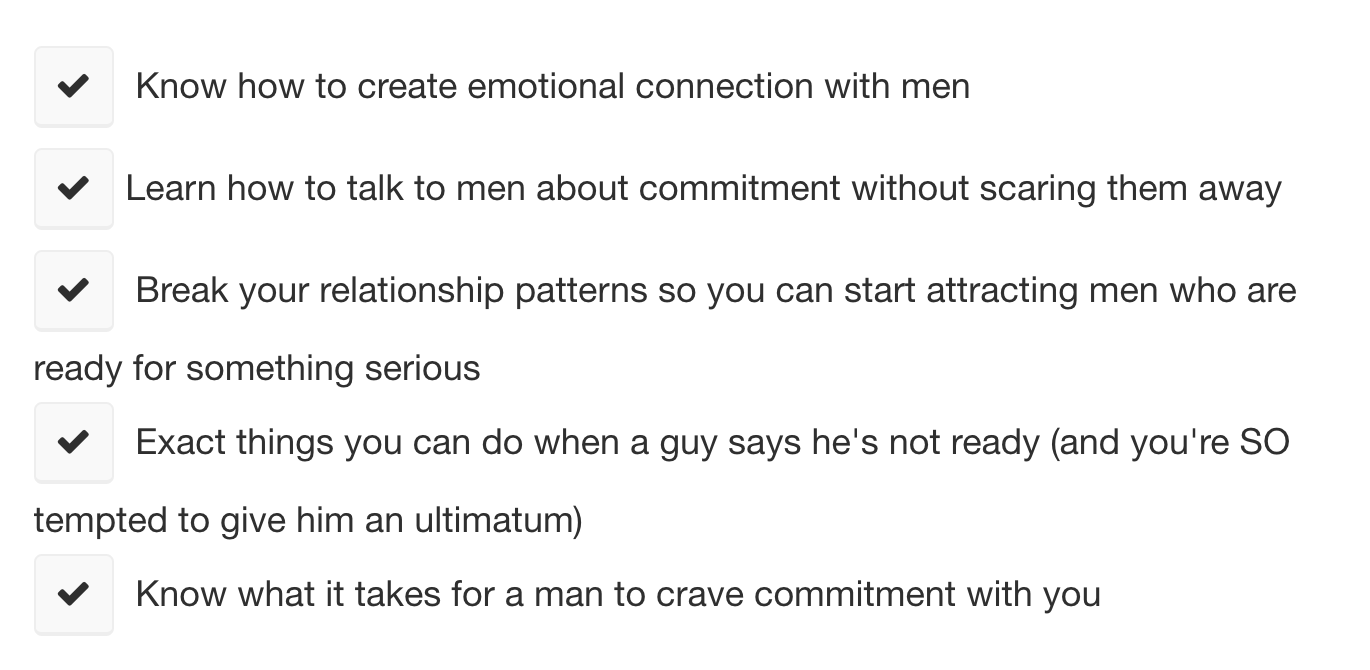 Learn the principles that take you past dating probation so he sees you as a long term partner, not a short term fling.